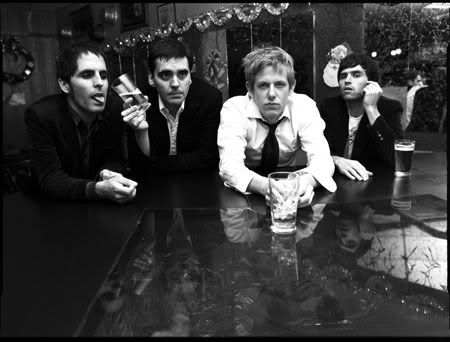 Just Netflixed the Will Ferrell movie
Stranger than Fiction
, and it renewed my love of Austin band Spoon, who are featured prominently on the movie's
soundtrack
.
In fact, Spoon is something of a soundtrack darling, as I first encountered them thanks to
Veronica Mars
.
Head to their
MySpace page
to listen to two of my favorite Spoon songs, "I Summon You" and "I Turn My Camera On." Their
Web site
offers some cool features as well, including the ability to listen to full versions of many of their songs as well as listen to and download demo versions of some songs. Cool feature. More bands should do this.
Happy weekend!