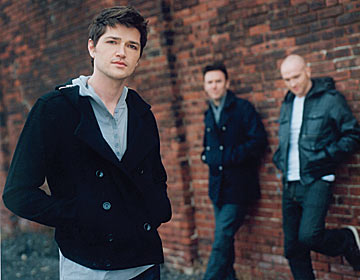 I was listening to the UK Top 40 charts on
BBC1
this week and a couple of songs caught my ear.
The Script is an Irish band - their
"Break Even"
is an instantly likeable pop gem, combining the emotive lyrical power of Howie Day with just a touch of R. Kelly-style r&b/funk in the rhythm.
Also, remember this name: Aussie
Daniel Merriweather
has collaborated with Mark Ronson and opened for Justin Timberlake and Kanye West - he has his own album coming out in April. His
"Change"
is in the UK Top 10 this week and it reveals an impeccable blend of British neo-soul (replete with a horn arrangement) and r&b/rap. ("Change" features rapper Wale.) This sound is perfectly fresh, sure to be a big hit in 2009. Remember, you heard it here first.